About Us
Equipment Broker School is for anyone and everyone who needs a jump start or a refresher on the art of equipment financing. This industry is so in depth and can pull you in so many directions that you sometimes lose focus. This school will break down and simplify the most difficult tasks and everyday issues faced. Its your journey but our goal is to help you reach the top!
Your Instructor's
Josh Feinberg is the CEO & President at Everlasting Capital. He works across the company to grow Everlasting Capital by focusing on customers, partners, and vendors. Everlasting Capital Specializes in short-term working capital, and Equipment financing. Before starting Everlasting Capital in November 2012, Josh started his career in the business finance sector in 2010 as a Finance Manager at Direct Capital Corporation located in Portsmouth, NH. (recently bought out by CIT). In early 2011, he left DCC and took a remote position with Balboa Capital Corporation as Regional Sales Manager. In Mid 2011 he left that position. Shortly after, took a position as Internet Sales Manager at We Buy Stuff, a local pawn shop. Since the inception of Everlasting Capital, Josh has led the company to earn its spot on the Inc Magazine, Inc 500 list of the fastest growing companies in the United States, earn its spot on the Entrepreneur360 list as the most innovative companies in the United States, fund more than $100 Million to Small to Mid-size businesses, help ISO's & vendors gain access to better terms, and programs for their clients!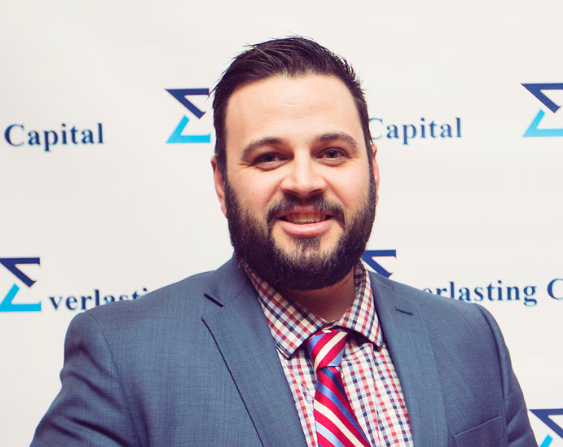 Will currently handles all day to day on the operations side while specializing in building out the equipment finance program. Will is a strong believer that with the right mindset and foundation anything is possible for an entrepreneur in 2019. If you have followed his journey, that shows! In 2017 with the support of his amazing team he helped lead Everlasting Capital to the ranks of INC500 and Entrepreneur360. Will has been featured in magazines like Debanked, Entrepreneur and NH Business News. Will is willing to help anyone get to the next level and enjoys mentoring and training "newbies" just entering the industry.